What is LOCSIM?
LOCSIM is a driver's cab simulator for the training of train drivers and for museums. LOCSIM has been operational since 1998 and is constantly evolving. Approximately 40 simulators are currently in use. LOCSIM is a Swiss product and is used in seven countries.
There are different versions of the LOCSIM drivers' cab simulators. The range extends from table simulators, which require only a keyboard and a laptop, to the simulators on the original vehicle, for which the original hardware of the train follows the operations of the driver. The different types of simulators are described below. We can offer for those customized solutions.
DIFFERENT TYPES OF SIMULATORS
Simulators without Driver's Desk
The simulation is executed with the mouse or the keyboard, e.g. on a laptop. This method can be used in school classes where several simulators are working simultaneously; the instructor can intervene in all the active simulations.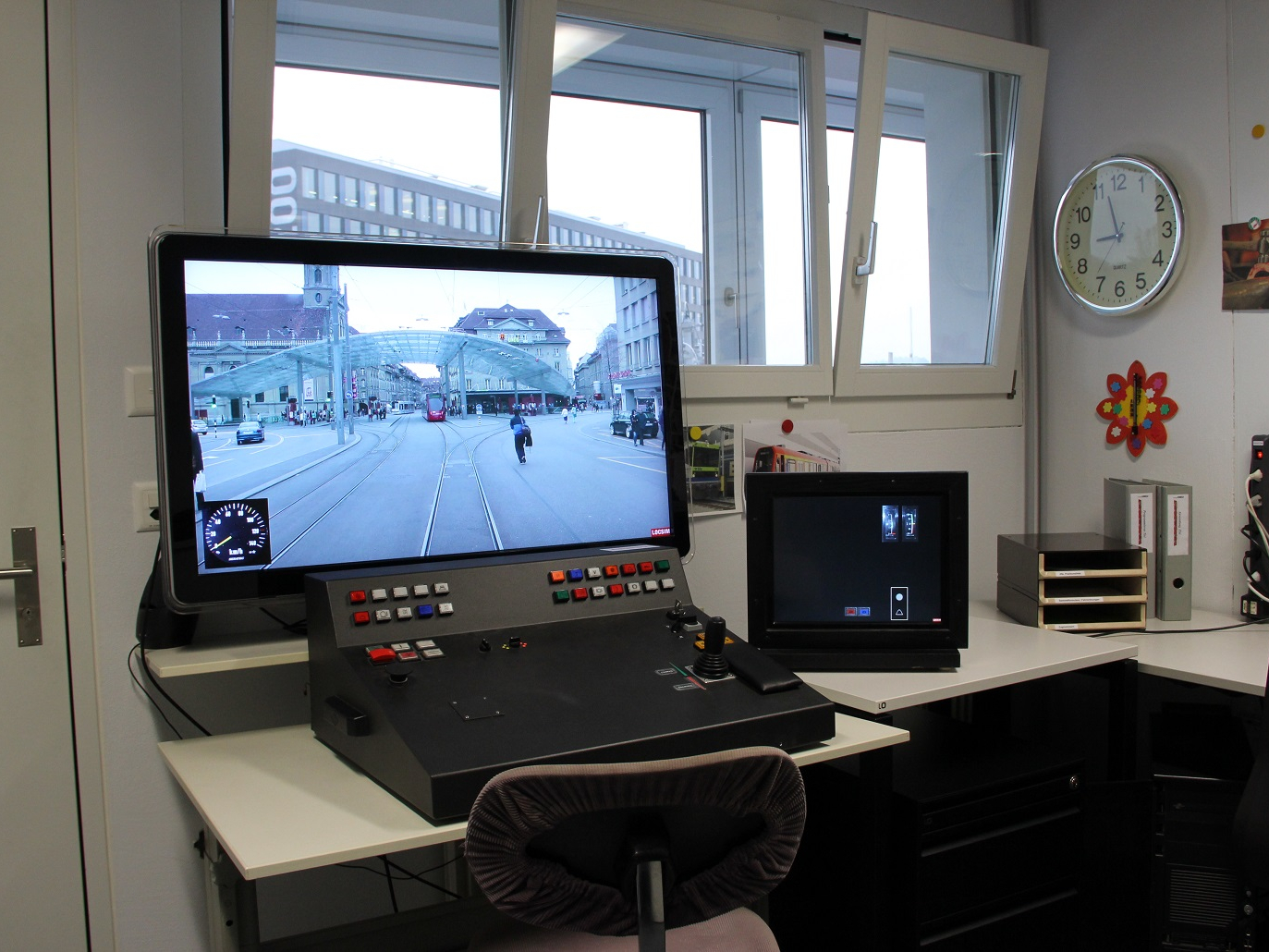 Table simulators
The most important operating elements are on the simplified driver's desk. Train protection or additional hardware controller is simulated on a Touchscreen.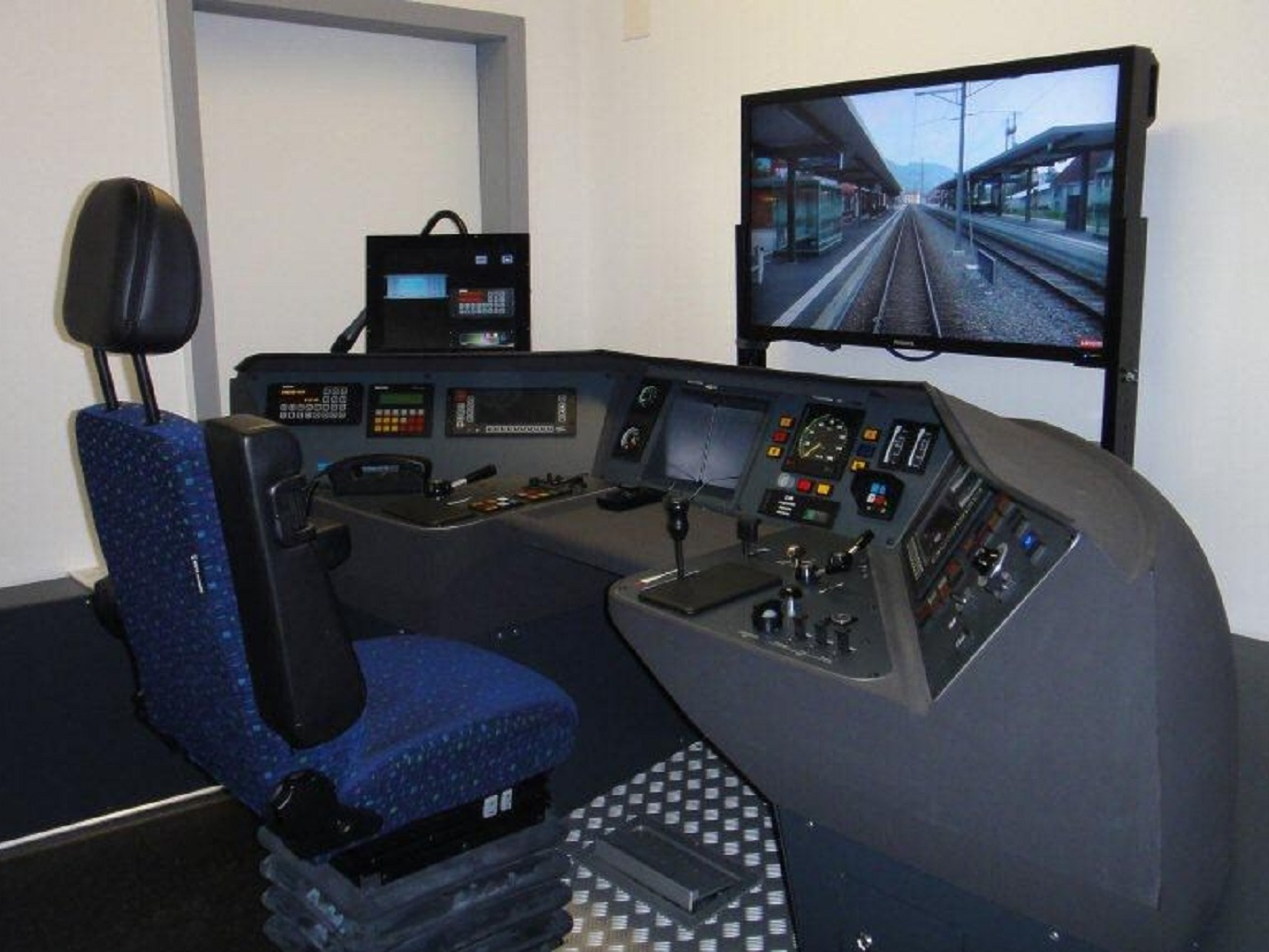 Simulators with original driver's desk or on the original vehicle
The driver's desk corresponds to the original and is operated either with replicated logic on a computer or with the original control technology.